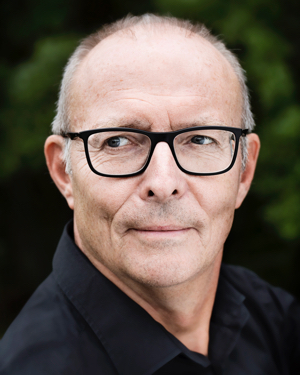 Per Hulstrøm
Administrerende direktør
4028 6728
Læs mere om Per...
Autoriseret af Psykolognævnet.
Specialist i Arbejds- og Organisationspsykologi.
Supervisor i Arbejds- og Organisationspsykologi på Specialistniveau.
Medlem af Dansk Psykolog Forening. Medlem af Dansk Krise- og Katastrofepsykologisk Selskab. Institut for Gruppeanalyse, København.
Personlig baggrund
Født den 12. oktober 1960 i Charlottenlund. Gift, tre børn.
Teoretisk baggrund
| | |
| --- | --- |
| 2010 | Hypnoterapeut (PSKH). |
| 2002 | Gruppeanalytisk psykoterapeut ved Institut for Gruppeanalyse. |
| 2002 | Godkendt som Specialist i Arbejds-og Organisationspsykologi. Godkendt som Supervisor på Specialistniveau (Dansk Psykolog Forening). |
| 1997 | Autoriseret af Psykolognævnet i Socialministeriet. |
| 1995 | Proceskonsulentuddannelse, Kjaer & Kjerulf A/S. |
| 1994 | Psykologkandidat. |
| 1985 | Lærereksamen, Hellerup Seminarium. |
| 1985 | Voksenpædagogisk uddannelse, Hellerup Seminarium. |
Praktisk baggrund
2022- Medlem af direktionen og bestyrelsesmedlem i Stressdetector ApS
2021- udpeget af Dansk Psykologforening til sæde i Landssamarbejdsudvalget,  – øverste myndighed for ydernummerpsykologer i Danmark
2018-20
Branch Manager og leder af psykologfunktionen hos Arcuba AG i Basel, Zug, Zürich of København
2013- 16
EksternProjektleder På Kulturudvikling af Mølleholmskolen.
2012-15
Ekstern projektleder på DINO-projektet på Peder Lykke Centret.
2011
Ekstern projektleder på Selvledelsesprojektet på Kgl. Bibliotek.
2010-2013
Ekstern Lektor på Niels Brock Business College.
2009-12
Ekstern projektchef for Employer Branding Projektet på Peder Lykke Centret.
2008
Kontrakt med Servicestyrelsen omkring levering af psykologydelser til udsatte, (fx incestofre og personer som har været prostituerede).
2006
Uddannelsessted for psykologer under praksisuddannelse (følordningen).
2005
Overenskomst med sygesikringen (planlægning og gennemførelse af behandlingsforløb med klienter, der er henvist af egen læge).
2002-
Administrerende direktør i PsykologKonsult ApS. Organisationspsykologiske og kliniske opgaver. Ekstern lektor på Ingeniørhøjskolen i København med fagområdet ledelse og selvudviklingspsykologi. Underviser på Københavns Universitet.
2001-02
Efter organisationsændring, projektleder og konsulent i nyoprettet enhed, Organisations- og Personaleudviklingskontoret. Etablering af projektlederuddannelse.
1998-01
Organisationskonsulent i Sundhedsforvaltningens stabsenhed, Organisationsgruppen. Ansvarlig for implementering af lederudvikling for 130 topledere, herunder direktører, kontorchefer og diverse eksterne ledere. Ad hoc konsulentvirksomhed, herunder coaching og konflikthåndtering i forhold til ca.130 institutioner.
1996-98
Uddannelseskonsulent på Konsulentkontoret i Sundhedsdirektoratet i København. Opgaver indenfor lederudvikling, supervision, organisationspsykologi og -udvikling. Endvidere medansvarlig for projekter om bl.a. målstyring, kvalitet, lederanalyser og strategisk ledelse i forhold til i alt ca.13.000 ansatte i Københavns Sundhedsvæsen.
1994-96
Konsulent hos Kjaer & Kjerulf A/S med primære opgaver indenfor proceskonsultation, organisations- og lederudvikling og psykologiske tests.
1993-94
Tilknyttet DSB, Psykologfunktionen i København. Krise- og katastrofepsykologisk beredskab. Deltids konsulentvirksomhed: Nøgleord: Konfliktmægling, udvikling og supervision af arbejdsgrupper, kompetenceudvikling, organisationsudvikling.
1985-94
Tjenestemandsansat lærer i Gentofte Kommune.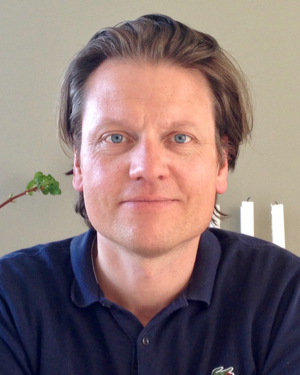 Curriculum Vitae, Per Hulstrøm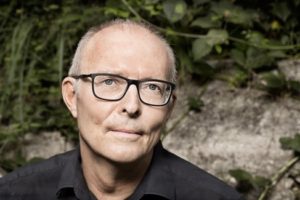 Certified Master in Educational Psychology. PsyD. Authorized Psychologist. Specialist and Supervisor in Work and Organizational Psychology
Clinic address: 12 Hollandsvej 3. 2800 Kongens Lyngby
Private address: 55 Blomstervænget, 2800 Kongens Lyngby, Danmark
+45 40286728
per@psykologkonsult.dk
www.psykologkonsult.dk
Language abilities
Danish, English. Fluency in both written and spoken language
Swedish, German: conversational and writing average level
French: conversational basic level
Personal Background
Born October 12th, 1960
Married, 3 children
Educational Background
| | |
| --- | --- |
| 1980 | Soldier in the Danish Royal Life Guards (Call of Duty) |
| 1985 | Adult Pedagogic Education, Hellerup Teachers Training College. |
| 1985 | Teacher education, Hellerup Teachers Training College. |
| 1994 | Psychologist. The Royal Danish School of Educational Studies |
| 1995 | Processconsultant, Kjaer & Kjerulf A/S. |
| 1997 | Authorized Psychologist Approved By the Board of Psychology. |
| 2002 | Approved as a Specialist in Work and Organizational Psychology. Approved as a Supervisor in Work and Organizational Psychology. (Association of Danish Psychologists ) |
| 2002 | Group Analytic Psyhotherapist at the Institute of Group Analysis Copenhagen |
| 2010 | Education in Hypnotheraphy (PSKH) |
Work experience
| | |
| --- | --- |
| 1985-94 | Teacher in Gentofte. |
| 1981-92 | Course leader at EF-Language Travel. Stationed in Great Britain and The USA. |
| 1993-94 | Contract with Danish Rail DSB, Psychological Services in Copenhagen. Crisis- and Disaster Psychology Operationel Preparedness. Research in Man Machine Interface |
| 1994-96 | Leadership Consultant at Right Management (Kjaer & Kjerulf) assigned processconsultation, organizational, leadership development and psychological testing of candidates for various positions. |
| 1996-98 | Educational Consultant at Health Services at the City of Copenhagen. Leadership Development, Organizational Psychology and Organizational Development. Crisis Psychology. Responsable for Projects within Strategic Management, Quality, Leadership Analysis for Approximatedly 13.000.Employees. |
| 1998-01 | Organizational Consultant in appointed Task Forces. Responsible for implementing a very ambitious organizational project for 13000 employees and 130 topmanagers. Coaching Programmes, Crisis psychological support and Conflict Resolution for app.100 Institutions. |
| 2001-03 | Attached Nordic Mental Corporation, as a Crisis Psychologist (Operational Preparedness) |
| 2001-02 | After an Organizational Change, Project Manager and Consultant in the City of Copenhagen, Health Services. Responsible for establishing Course programmes for Project Managers. |
| 2002- | CEO at PsykologKonsult ApS. External Lecturer at the Technical University in Copenhagen within Leadership and Self Development Psychology. Lecturer at University of Copenhagen. Organizational- and leadership Programmes in various private og public companies. |
| 2002-2014 | Contract with Haldor Topsøe A/S as a Crisis Psychologist. Sessions with groups as well as single employees. Conducting Psychological de-briefings on location. Operational Preparedness. Teaching Crisis Management. Counselling leaders and managers. |
| 2005- | Agreement with the National Health Insurance. Post graduate teacher |
| 2005-2007 | "Politiken" Newspaper, development project |
| 2006-08 | Coaching of The Mangagement in the new Sorø Municipality (in connecting with the reform of the Municipalities in Denmark and the additional merging of several Municipalities). |
| 2007-11 | Contract with "Egevang" (Residential home for the Youth) Supervisor |
| 2008-2016 | Contract with Directory of Social Service In Denmark |
| 2009-2014 | External project manager for "Employer Branding of eldercare", City of Copenhagen, Health Services |
| 2010 | "Gyldendal" Publishing Company (Organizational Development) |
| 2011-2017 | Contract with "Villa Kokkedal" (Residential home for children, youths and their families). Supervisor. |
| 2011-12 | "The Royal Library" "Implementing self leadership (Organizational Development) |
| 2012- 2013 | Tranegårdsskolen, Collaborative Learning Project |
| 2012-2015 | External project manager at Mølleholmskolen, The Culture Development Project (Merging and Implementing the National Reform of Schools in Denmark) |
| 2014-2016 | External project manager at Skovmoseskolen, The Culture Development Project (Implementing the National Reform of Schools in Denmark) |
| 2018 -2020 | Associate Business Partner and Head of Psychology at Arcuba A.G, Basel Schwitzerland |
2021 – * Appointed member of the supreme board of governance for psychologists in Denmark[/table]
2022 – * Boardmember, Coowner, and Executive Officer of Stress Detector ApS [/table]
TV-Productions
The reform af the Municipality in Denmark, 2006 (Danish Broadcast association, DR.)
Eksperiment Mobning (Bullying at Work), 2007 (DR Dokumentary)
Fart i blodet, 2013 (DR –Campaign adressing Youth, Traffic, and Drinking)
Bullying and Uncivilized Behavior at work 2015, (DR 2, Nærkontakt)
Memberships
EAWOPP (European association of work and Organizational psychology
ADAA (American Depression and Anxiety Association
DP (Danish Union of Psychologists)
References
Anette Gaard, Former Executive Consultant of Falck Health Care
Georg Bartholdy. Deputy CEO, City of Copenhagen
Peter Mathiesen (Former CTO of The Royal Danish Library, The Gyldendal Publishing Corporation, Politiken Newspaper and Publishing Company
Marianne Witt, Former School Leader of Mølleholm Skolen
Psychologist Miss. Yvonne Krogh, Former Haldor Topsøe
Minister of Educational Affairs Mr. Soren Pind

Cecilie Liebetrau Junge
Cand.psych, klinisk og erhvervspsykolog
61746728
cecilie@psykologkonsult.dk
Uddannet cand.psych. ved Aarhus Universitet
Interessefelter: Klinisk psykologi og Arbejds- og organisationspsykologi
Speciale i inklusion og shared leadership
Skrev bachelor om stressrelaterede problematikker
SPROGKUNDSKABER
Dansk: Modersmål
Engelsk: Komplet professionel færdighed
Svensk og norsk: Professionel praktisk færdighed
PERSONLIG BAGGRUND
Født den 8. marts 1995. Kommer oprindeligt fra Djursland, flyttede derefter til Aarhus og bor nu i Hovedstaden.
TEORETISK BAGGRUND
2020-2022
Cand.psych.

Aarhus Universitet

2017-2020
Bach.psych.

Aarhus Universitet

2012-2015
HHX Risskov

Studieretning: Strategi & mennesker
PRAKTISK BAGGRUND
2022
Frivillig studentermedhælper på et aktionsforskningsprojekt omhandlende distribueret ledelse. /Thomas Jønsson, Aarhus Universitet
2020-2022
GDPR ansvarlig og administrativ koordinator hos Populos
2021
Psykologpraktikant ved Siiger Ledelsesudvikling. Jeg havde ligeledes et forløb ved Fjordlines HR-afdeling, hvor digitalisering var i centrum.

Nøgleord: Teamudviklingsdage, ledelsesseminarer, værdiarbejde, supervision, forbedring af virksomheders psykiske arbejdsmiljø.

2019-2020
Omsorgsmedhjælper ved Tuesten Huse
REFERENCER
Thomas Jønsson, Lektor Aarhus Universitet
Joan Siiger, Direktør Siiger Ledelsesudvikling
Rikke Krogh, Chefrådgiver og ejer Populos
CURRICULUM VITAE, CECILIE JUNGE
Master of Science in Psychology. Fields of interest: Clinical Psychology as well as Work and Organizational Psychology.
LANGUAGE ABILITIES
Danish: Native
English: Full Professional Proficiency
Swedish, Norwegian: Professional Working Proficiency
PERSONAL BACKGROUND
Born March 8th, 1995
Recently moved from Jutland to Copenhagen
EDUCATIONAL BACKGROUND
2012-2015
HHX Risskov

Line of study: Strategy & People

2017-2020
Bachelor of Science in Psychology

Aarhus University

2020-2022
Master of Science in Psychology

Aarhus University
WORK EXPERIENCE
| | |
| --- | --- |
| 2019-2020 | Care assistant at Tuesten Huse. |
| 2020-2022 | Administrative Coordinator and responsible for GDPR at Populos. |
| 2021 | Psychology Intern at Siiger Leadership development. I also worked at the HR department at Fjordline. Keywords: Team development, leadership seminars, organizational values, improvement of the psychosocial work environment, digitization. |
| 2022 | Volunteer research assistant. Keywords: Action research project, distributed leadership, resistance to change, development of a leadership tool. /Thomas Jønsson, Aarhus University |
REFERENCES
Thomas Jønsson, Associate Professor Aarhus University
Joan Siiger, Director Siiger Ledelsesudvikling
Rikke Krogh, Director Populos